This ride starts in the square opposite the Post Office which is on the corner of the Rue de la Promenade and the D168.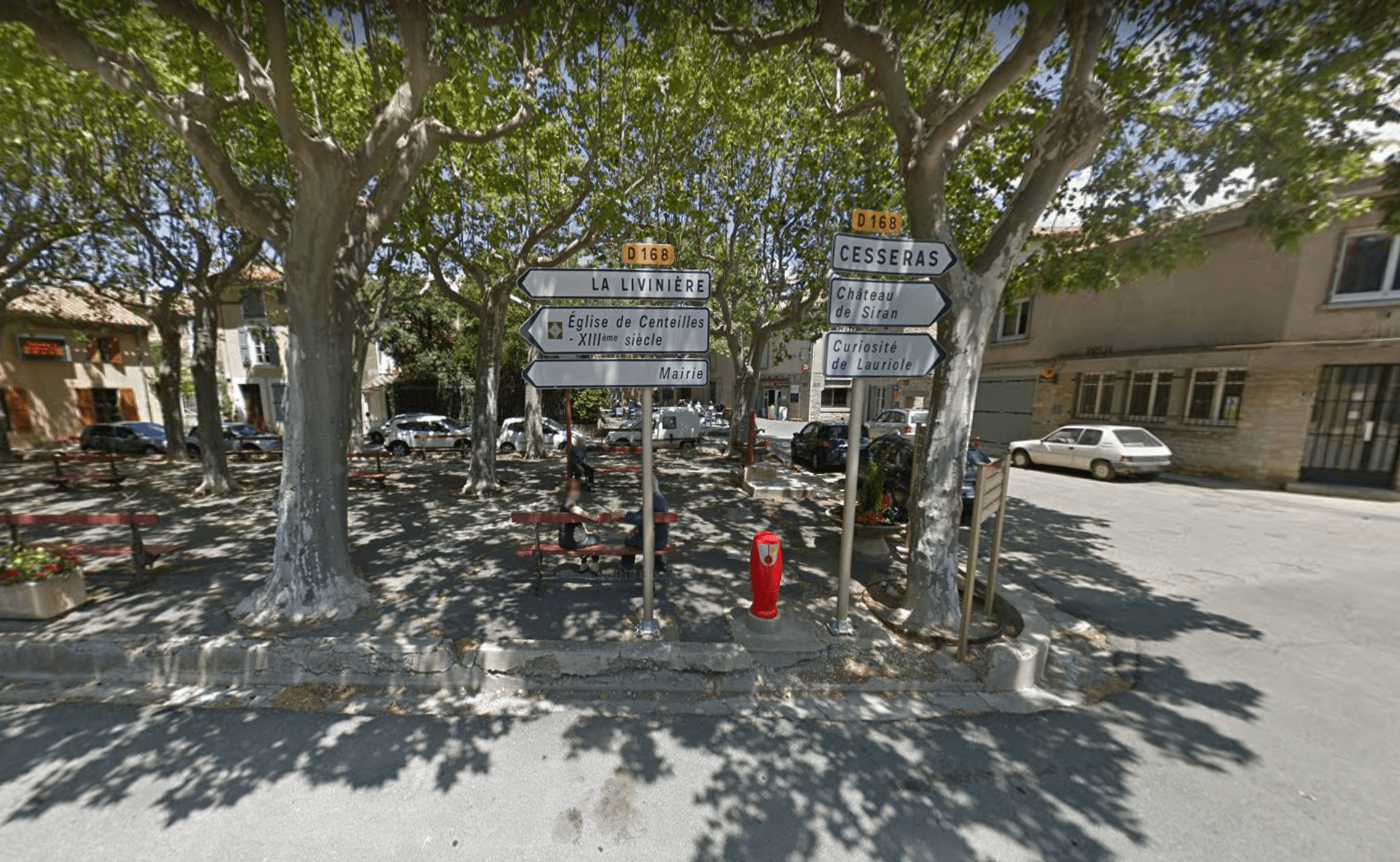 Take the D166 in the direction of Cesseras and along the Avenue du Causse/D168 util you get to a roundabout. go across the roundabout onto the D56 onto the Route de Lauriole.
Stay on the D56. After about 5 kms you will come to the Curiosité de Lauriole, a very odd section of road which gives the impression of going up and down at the same time.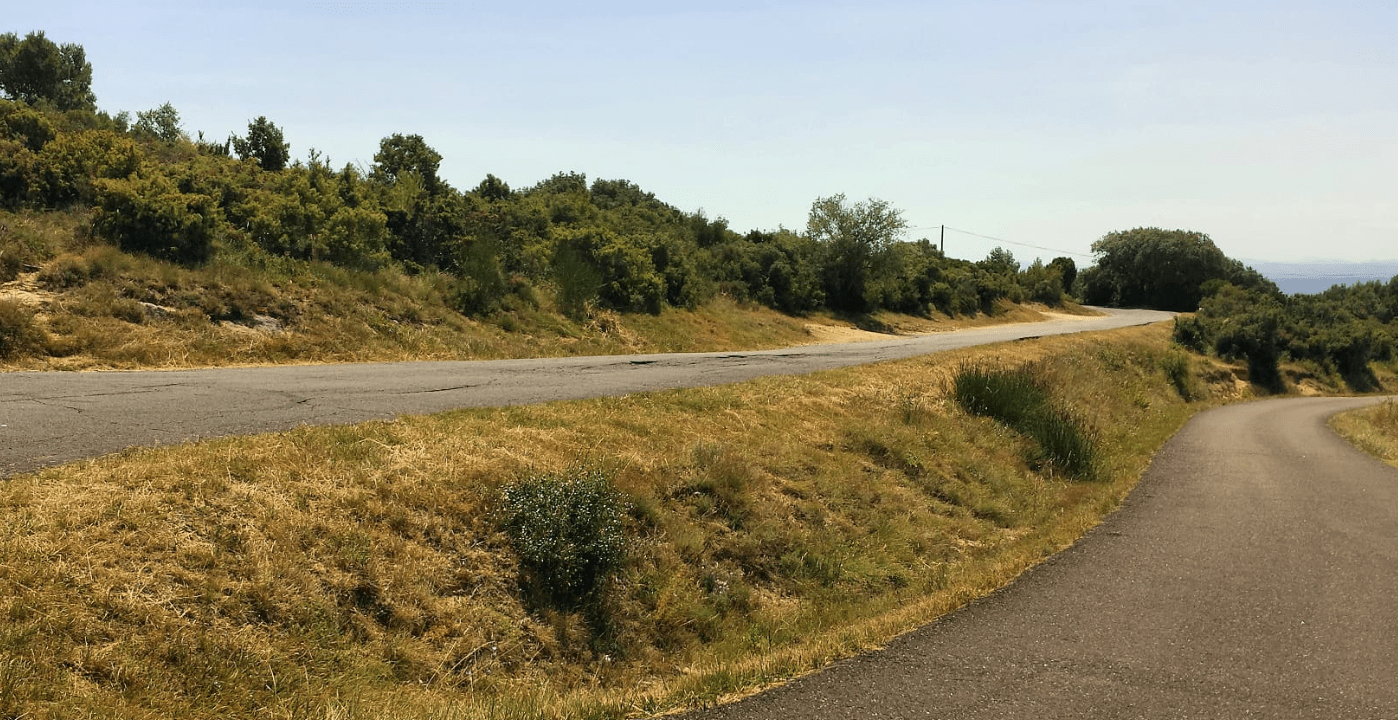 Stay on this road climbing for another 2km and when you reach the D182 you have reach the top of the first climb.
Take a right onto the D182. After 1km you will come to village Fauzan and there is a restaurant and tearoom Bastide de Fauzan. If you want to a stop, go off route and into Fauzan to see the sites. otherwise stay on the D182.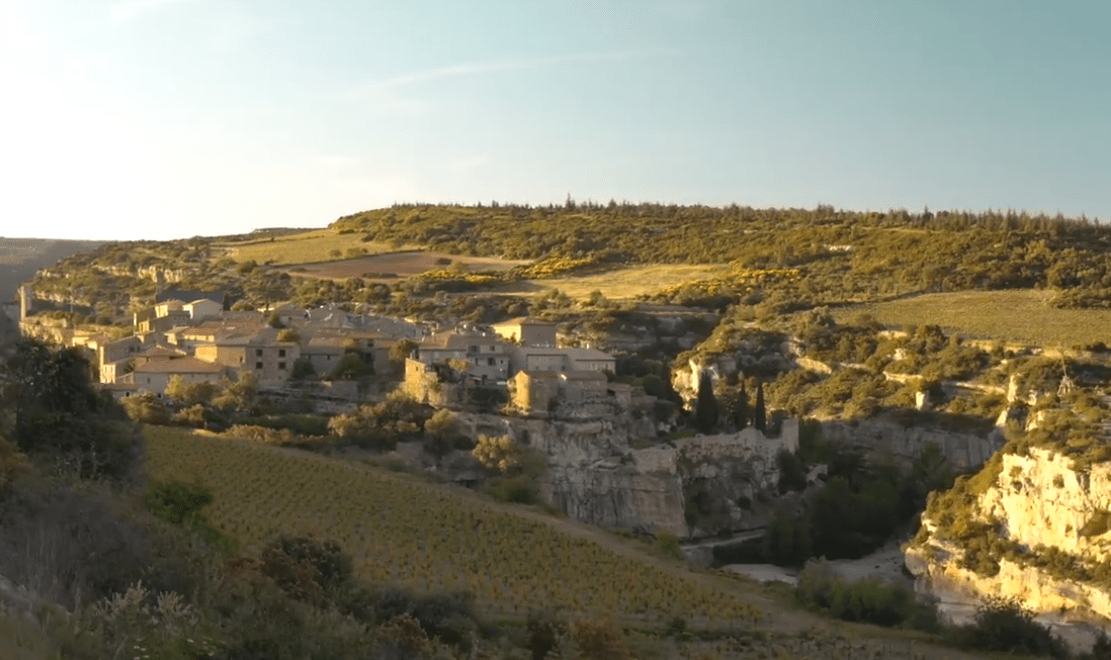 At around 10km into the journey take a left onto the D10E1, signposted Minerve.
Follow the D10E1 all the way to Minerve. You'll reach Minerve at 15km into the journey. There is a cafe stop – Le Café De La Place, 9 Rue du Caire.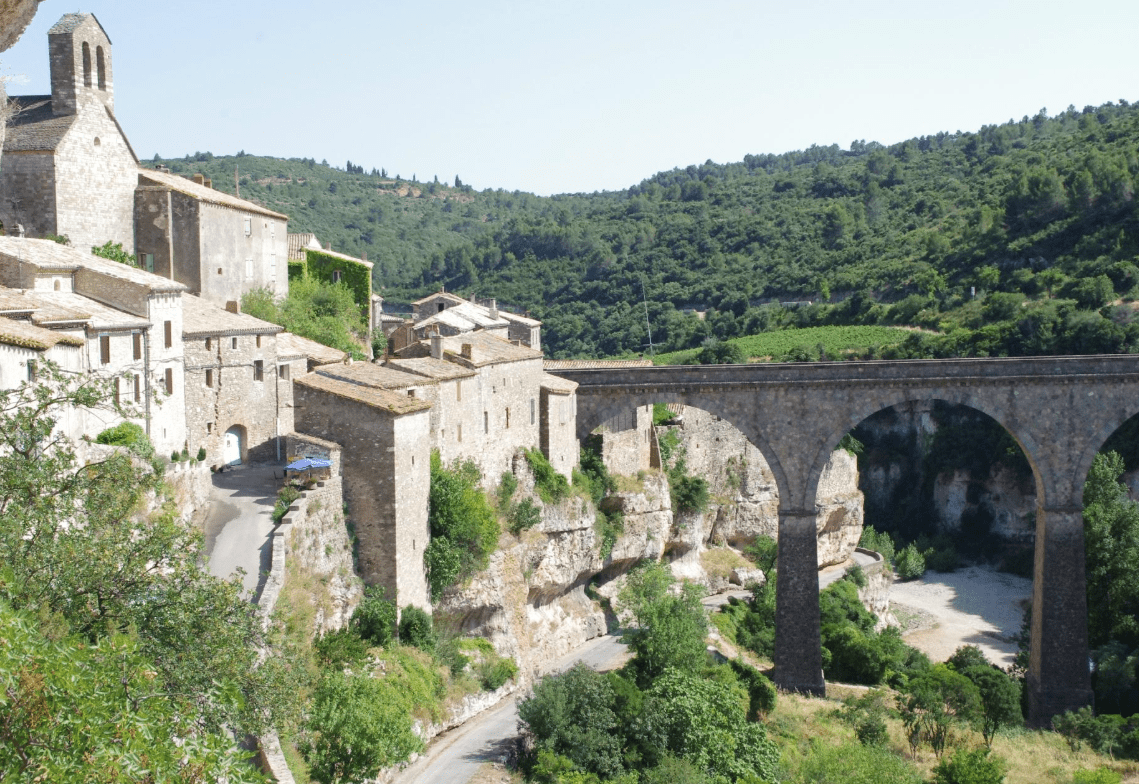 After the cafe take the Rue des Remparts onto the D147 Stay on this road until 23km into the journey and take the left road D147E1 to Col de faliviers.
at 29km take the D147E1 a sharp left turn towards Autheze and continue to Ferrals-Les-Montagnes and out the otherside onto the D182E2. stay on this and go through Mances to Masnaguine just after this village take the D182 to Saint-Andre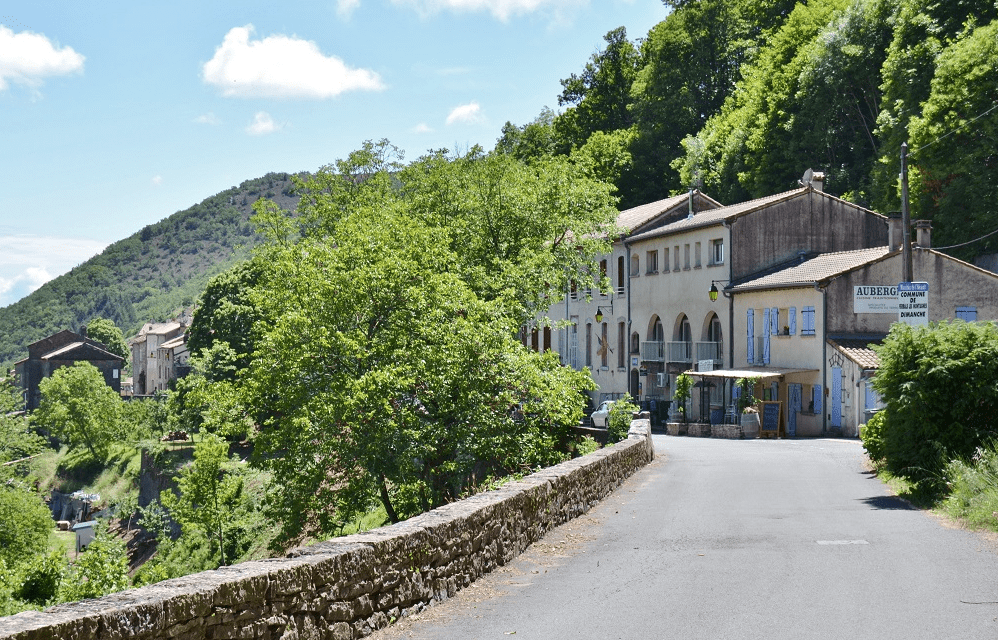 Stay on the D182 to Saint-Julien des Meulieres
[sgpx gpx="/wp-content/uploads/gpx/Siran_to_Minerve_to_Ferrals-les-Montagnes_to__La_Livinière.gpx"]
Coffee/Lunch Stops
After 8 km at the village Fauzan there is a restaurant and tearoom Bastide de Fauzan. (which may be closed now)
At 15kms there is the Le Café De La Place, 9 Rue du Caire.