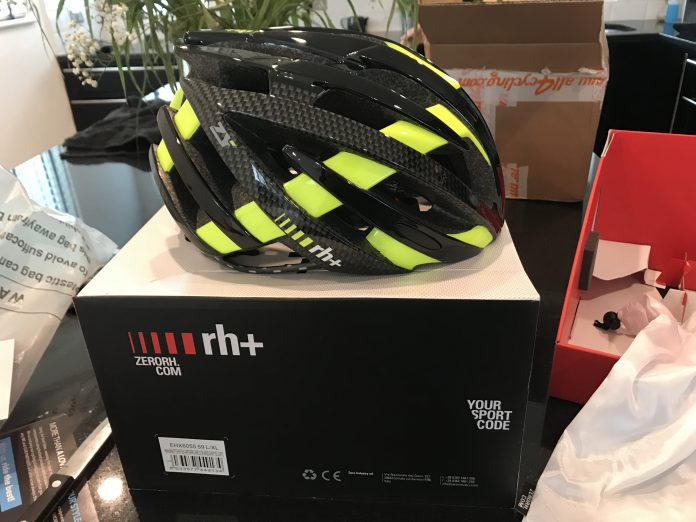 Do you have trouble finding a cycle helmet that doesn't look like a marshmallow on your head? then read on…
I have an enormous head. I've always had to get the largest size in helmets.  Cycling caps  I can only dream of wearing since the ones I want are only available in one size – medium!
[adinserter block="1″]
I used to wear a Giro and put up with the fact that it looked like a marshmallow, then while in the South of France I had an accident which broke my helmet (and saved me), needing a replacement immediately I came across  Zero RH ZY helmet.
The makers ZeroRH state "The ultra-technological ZY is a top-of-the-range modern helmet. It is incredibly lightweight, has an additional polystyrene shell, great ventilation and double fit regulation. Cutting-edge Design with the Power FIT fitting system"
– and it looks great on people with large heads!
The helmet is low profile and  a deep helmet so you get the feeling that your head is fully encompassed – properly inside it,
Zero RH+'s Power Fit Double System gives you a choice of three height positions for the back of the cradle and you adjust tightness via a click wheel at the back. It's a big, chunky wheel and you can't miss it for adjustments even if you're wearing winter gloves. I set the internal cradle so the helemt sits as low as possible on the back of my head.
Also worth considering
We have also had good reports about the Kask Mojito Road Helmet available from Wiggle . This helmet goes up to extra large 64cm.